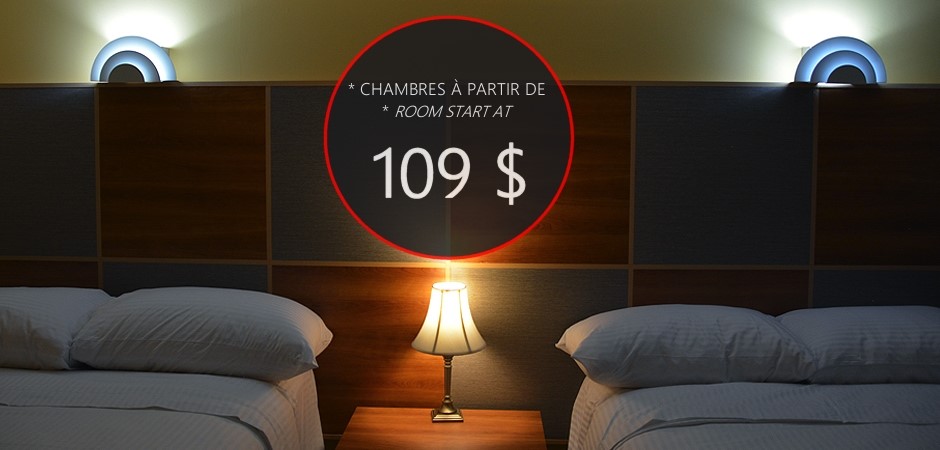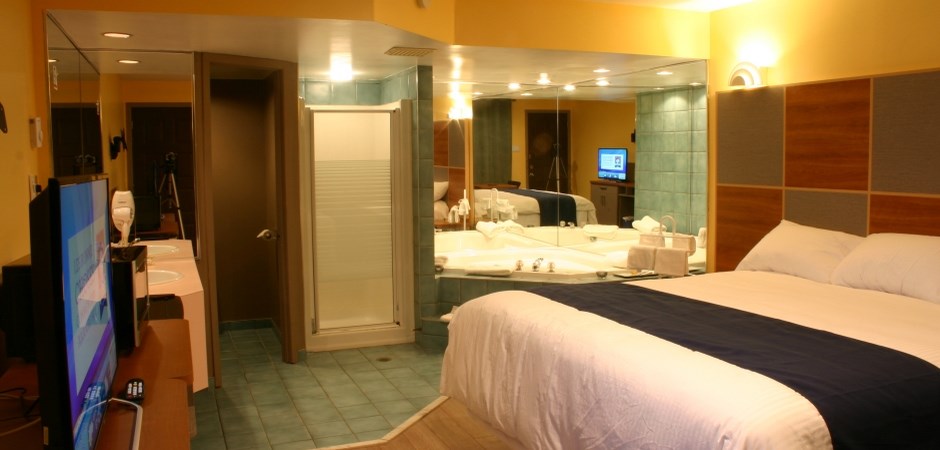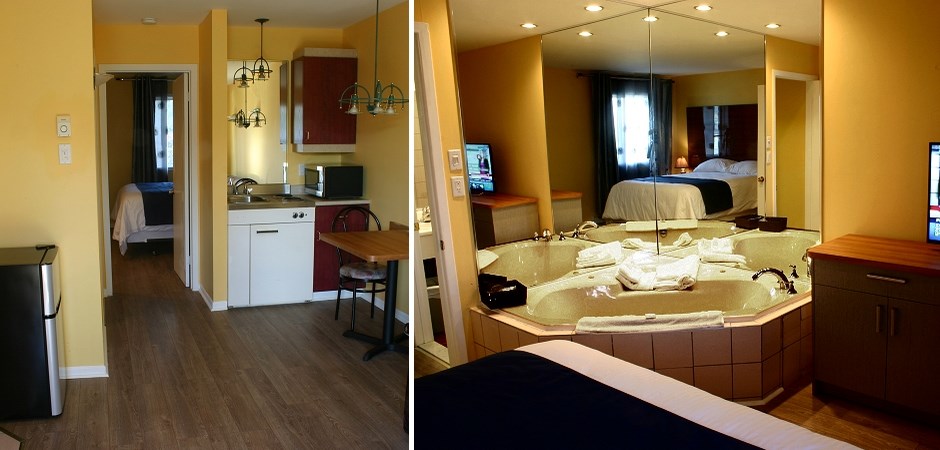 Welcome in the heart of St-Sauveur
Our Rooms
Rooms with 1 king or 1 queen bed.
Rooms with 2 queen beds or 2 double beds.
Room with 1 king bed and whirlpool.
Suites with 1 queen bed and whirlpool.
All our rooms have been renovated with furniture, flooring and new bedding.
Our services
All rooms and suites offer :
High Speed Internet Access WiFi
Refrigerator
Microwave
Coffee maker with complimentary coffee
Hair drier
Outdoor Pool
Out & About
Custom references that will help you in your specific service research, restaurant, attractions of the region.
Ski

Aquapark
Nordic Spas
Hiking
Fishing
Etc.
*
In low season, except holidays.